Come Join Us for Lunch with a View......
Or just drop in for easy takeout. The Ridge Street Kitchen is the perfect local deli to pick up a fresh made sandwich or salad for work or your next mountain adventure. We offer seating with spectacular views.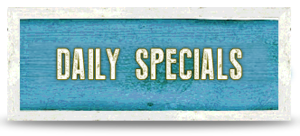 Ridge Street kitchen
We will be closed for all catering from April 19th thru June 1st.
If you are interested in future catering options, please email us at:
This email address is being protected from spambots. You need JavaScript enabled to view it.
thank you for your continued support!!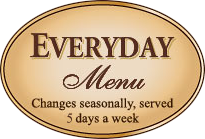 EVERY DAY Menu Items
Hot Sandwiches: Fried Chicken BLT, Thai Seared Salmon, Philly Steak and Cheese, Turkey-Apple-Brie Panini, Cubano, 3 Cheese Grilled Cheese, Waygu Cheeseburger with Grilled Red Onion, White Cheddar, Tofu & Curried Chick Pea Wrap (V)
Cold Sandwiches: Tarragon Chicken Salad, Roasted Turkey with Basil Mayo, Ham & Provolone, Mediterranean Tuna
Salads: Spinach Salad with Balsamic, Udon Noodle Salad with Peanut Dressing, Caesar Salad (with/without Fried Chicken), Kale Salad with Roasted Vegetables
Soups: Roasted Chicken Noodle, Tomato-Fennel, Wild Mushroom, Clam Chowder, Cup of Soup & Corn Bread, Cup of Soup & Grilled Cheese
Dips: White Bean Hummus, Queso Fundido, French Onion, Roasted Red Pepper-Feta or Smoked Trout served with Pita, Veggies or Chips
Prepared Foods: White Cheddar Mac-n-Cheese (Top It: Fried Chicken), Italian Sausage Lasagna, Roasted Vegetable Lasagna, Enchilada of the Day, Crispy Shrimp Lettuce Wraps, Grilled Red Trout with Green Bean-Bacon-Almond Salad
Sweets: Peanut Butter Brownie, Carmelita's, Apricot-Almond Bars, Banana Bread, Pumpkin Bread, Zucchini Bread, Homemade Granola Bar
Cold Drinks: Green Tea, Mexican Coke, Root Beer, Black Cherry, Orange, Diet Coke, Flavored San Pellegrino, Coconut Water, Sparkling Water, Bottled Water, Fresh Lemonade (16oz), Ice Tea (16oz)
Ridge Street Kitchen Lunch Deli
500 S. Main Street, Unit # 2C
Kitchen Hours in La Cima Mall:
Wednesday - Sunday 11am-3:00pm
Phone: 970-453-2187