Come Join Us for Lunch with a View......
Or just drop in for easy takeout. The Ridge Street Kitchen is the perfect local deli to pick up a fresh made sandwich or salad for work or your next mountain adventure. We offer limited seating with spectacular views.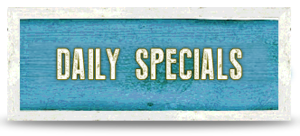 Specials: thursday, April 25th
Chipotle Pulled Pork with Avocado $10.00
Tomato, Mozzarella and Basil Panini $9.00
Choice of Soup with Corn Muffin $6.00
In the Case "extra" Specials
Pesto and Pasta Salad with Roasted Veggies $6.00
Mediterranean Chick Pea Salad $5.00
Turkey Meatballs with Fettuccini $11.00
Fresh Berries $8.00
Black Bean Enchiladas $8.00
Curried Shrimp with Rice $10.50
Housemade Lasagna (Sausage $9.50/ Veggie $9.00)
White Cheddar Mac-n-Cheese $7.00 (Top It: Fried Chicken $11.00/Roasted Broccolini $9.00)
Fried Chicken Caesar Salad $10.50 (made to order)
. . . . AND SO MUCH MORE!!! COME CHECK IT OUT!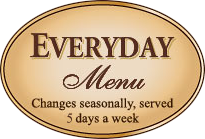 EVERY DAY Menu Items
Hot Sandwiches: Fried Chicken BLT, Thai Seared Salmon, Philly Steak and Cheese, Daily Special Sandwich
Cold Sandwiches: Tarragon Chicken Salad, Roasted Turkey with Basil Mayo, Ham & Provolone or Mediterranean Tuna
Salads: Spinach Salad with Balsamic, Udon Noodle Salad with Peanut Dressing, Caesar Salad (with/without Fried Chicken), Kale Salad with Roasted Vegetables
Soups: Roasted Chicken Noodle, Tomato-Fennel, Wild Mushroom, Clam Chowder, Cup of Soup & Corn Bread
Dips: White Bean Hummus, Queso Fundido, French Onion, Roasted Red Pepper-Feta or Smoked Salmon served with Veggies or Chips
Sweets: Peanut Butter Brownie, Carmelita's, Apricot-Almond Bars, Banana Bread, Pumpkin Bread, Zucchini Bread
Cold Drinks: Green Tea, Mexican Coke, Root Beer, Black Cherry , Orange, Strawberry, Diet Coke, Flavored San Pellegrino, Coconut Water and Bottled Water
Ridge Street Kitchen Lunch Deli
We have moved to our New Location:
500 S. Main Street, Unit # 2C
Kitchen Hours in La Cima Mall:
Wednesday - Sunday 10:30am-3:00pm
Phone: 970-453-2187