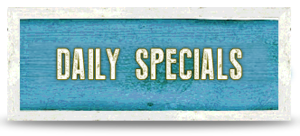 Ridge Street Kitchen

Prepared Foods & Catering
Ridge Street Kitchen is Currently Closed for the Off Season From October 24-November 25th.
Current Offerings:
We Are Currently Fully Booked for Thanksgiving Day Pick Up Meals!!---thank you for the continued support.
Prepared Foods for Pick up or Delivery
Full-service Catering/Chef Services
Small Private Event Space
(all based on Availability)
Office Hours: Wednesday -Sunday, 10-3
Phone: 970-453-2187 Email: This email address is being protected from spambots. You need JavaScript enabled to view it.
thank you for your continued support!!
Come Visit Our Full Service Restaurant:
South Ridge Seafood Grill
www.southridgeseafoodgrill.com